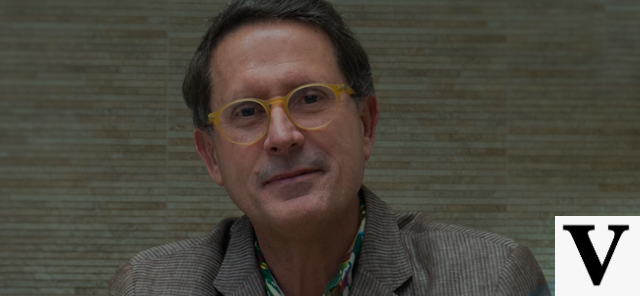 Address: Corazones Unidos Medical Offices II, 17 Fantino Falco St., Ensanche Naco, Santo Domingo, Dominican Rep.
Hours of operation: Monday to Thursday: 8 - 6pm. Fridays: 8 - 1pm. Saturdays and Sundays: Closed.
Mail: drsestoinfo@gmail.com
Phone numbers: Dominican Republic: 1-809-563-0256 // United States: 1-305-677-9971
Website: adolfosesto.com
Do you want to meet the best rhinoplasty plastic surgeon in Santo Domingo? Meet Dr. Adolfo Sesto, a medical doctor who, in addition, is also qualified as a plastic and reconstructive surgeon by the universities of Santo Domingo and Guadalajara (Mexico).
He studied his specialization courses in the field of plastic surgery with another renowned physician, Master Doctor José Guerrerosantos. This was the expert who studied adipose tissue transfer, a fat transfer technique that is nowadays very well recognized.
Dr. Adolfo Sesto was the pioneer in employing laser surgery treatments in the Dominican Republic. He was also one of the first to perform facial contouring surgeries with the endoscopic technique. For all this, he achieved great recognition, such as being the first Dominican member of the prestigious American Society of Plastic Surgeons, as well as the American Society for Laser Medicine and Surgery.
Thanks to his neat work, his amazing results and his bedside manner, today he is considered one of the best surgeons in the country. He works both to remodel the body with techniques such as liposculpture, abdominoplasty or breast augmentation, as well as in facial interventions, within which rhinoplasty is his specialization.
As the doctor himself indicates:
"My priority is the safety, comfort, care and satisfaction of my patient;
Therefore, I always operate in an accredited and certified medical center,
with qualified medical equipment and personnel in all areas of medicine.
An expert rhinoplasty doctor in the Dominican Republic

Dr. Adolfo Sesto is an expert in plastic surgery in general, although his work in rhinoplasty stands out. Thanks to this technique he is able to modify the cartilages, the skin envelope of the nose and the bones to achieve a more aesthetic appearance.
In this procedure, small incisions are made in the mucosa of the nose to correct the size, appearance and shape, as the patient wishes. In addition, Dr. Adolfo Sesto can also place an implant in the nasal dorsum if what is desired is to better define the tip and make the dorsum larger.
This is a plastic surgery practice that has the highest level and a long experience behind it. The whole team that works with the doctor will offer you a personalized, close and professional attention so that you can solve any doubt and feel advised at all times.
If you were looking for the best rhinoplasty plastic surgeon in Santo Domingo, you already know him: Dr. Adolfo Sesto.